ROI Calculator for using Peer-to-Peer Campaigns with your Fundraising Software
ROI Calculator for using Peer-to-Peer Campaigns with your Fundraising Software
How much money can you raise with peer-to-peer fundraising?
How many new constituents can you acquire with peer-to-peer fundraising?
How does peer-to-peer fundraising impact the return on your fundraising software investment?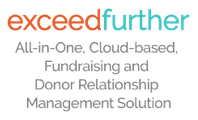 PARTICIPATION PERCENT OF CONSTITUENTS WITH A PEER-TO-PEER FUNDRAISER
NUMBER OF CONTACT RECORDS
(CONSTITUENTS / DONORS / VOLUNTEERS)
AVERAGE FUNDS RAISED PER PEER-TO-PEER FUNDRASIER
ANNUAL FUNDRAISING SOFTWARE INVESTMENT
TOTAL FUNDS RAISED VIA PEER-TO-PEER CAMPAIGN
ANNUAL SOFTWARE RETURN ON INVESTMENT - ROI
Download the "10 Steps to Peer-to-Peer Fundraising Success" Infographic
Peer-to-Peer fundraising and event campaigns are the ultimate way to further your cause, reach new donors, and build awareness for your organization, especially during these challenging times.
Launch and run a compelling peer-to-peer fundraising campaign from your website
Engage your volunteers to fundraise on your behalf and capitalize on your volunteer networks
Raise more money and expand your donor base online without adding expenses to your organization
CONFIG TEMPLATE

This template controls the elements:

FOOTER: Footer Title, Footer Descriptions
CUSTOM MENU: Images and columns into header main menu submenu items

* This message is only visible in administrative mode