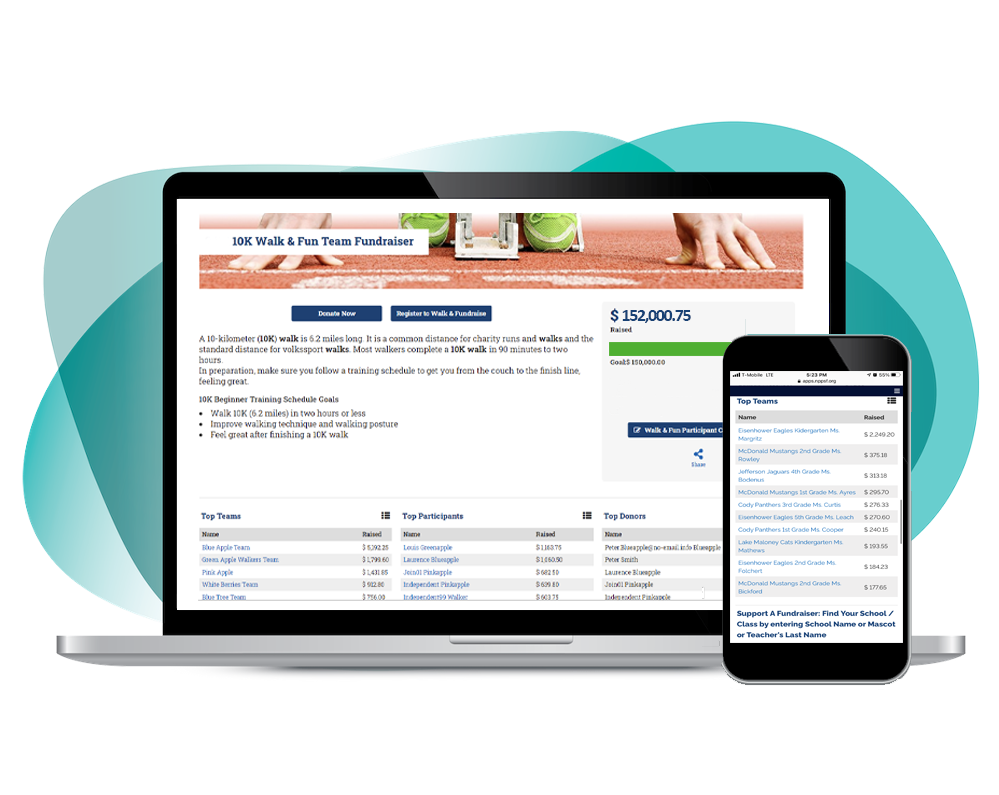 ExceedFurther® Team Fundraising
Engage your team captains, team members, and fundraisers to help you drive the success of your fundraising campaigns.

Easily leverage the power of teams to amplify and elevate your organization's fundraising. Engage your passionate supporters as team captains, team members, and fundraisers, and unleash the power of friendly competition to take your event fundraising campaigns further by empowering collaborative fundraising to supercharge results.
ExceedFurther
Team Fundraising

First 1,000 records

*Starts at $125/month


Create Unlimited Fundraising Teams

Create Unlimited Team Captains

Created Unlimited Team Contributors

Display Top Teams, Top Captains

Display Team Leaderboards

Event Registration

Event Ticketing Options

Unlimited Event Registration Pages for Contributors, Sponsors

Event Management, Create New Events, Create Online Events, Edit Events

Email Communications, Automatic Thank You Messages, Acknowledgements, Receipts

Event Team Fundraising Participants Reporting including Team Name(s), Team Captain(s) and Group Assignments, Paid status, and Table Host(s)

ExceedFurther Donor Relationship Management will Automatically Track Gifts, Households, & Organizations for each Team and Event

Email Technical Support

Phone Technical Support

DNS Setup

*Billed annually plus transaction and merchant fees

*Team Fundraising is an Add-on Module for ExceedFurther
Services

Training
Custom Quote
Data Migration
Custom Quote
Set Up
Custom Quote

Add-on Options

Add-On Modules
$125/month per app
Add 1,000 Records
$35/month
All ExceedFurther Packages Include

▪️

Cloud based

▪️

Easy Global Search Function

▪️

Unlimited Document Attachments

▪️

Unlimited Users

▪️

Multiple Work Spaces

▪️

Assign User Roles

▪️

Configurable Dashboards

▪️

Two-factor Authentication

▪️

Manage Activity by Users
Looking to streamline your fundraising and donor relationship management efforts?